About Us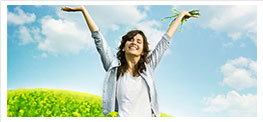 Dr. Anita K Sharma is an internationally trained Gynecologist and Obstetrician in Noida. She has 34 years of experience in clinical work, research and teaching. Presently, She is an Associate Director & Unit Head of Obstetrics & Gynecology at Max Hospital, Noida, Vaishali & Saket. She was also senior consultant (Ob/Gyn department) at Fortis hospital, Noida . She has been invited on national TV and News channels as a panelist on high risk pregnancy, infertility and gynecological surgery. Dr Anita Sharma is an expert gynecologist in Noida having a number of awards and publication in international journals. Dr Sharma has many publications in prestigious journals (both national and international) to her credit. She inspires young students to pursue gynecology as their career and often helps them with their queries
Infertility: A Growing Concern
Infertility has been on a rise for a past few years and surveys show that every one out of six couples go through infertility. But the main question that needs to be addressed here is that – What is the reason behind this rise in infertility?
Well, infertility is not some kind of disease that spreads through and increases over the years. It is a combination of one or few biological factors in a human body due to which a couple is unable to conceive or reach a full term even after trying for at least a year. And there is no single reason behind this. However, research suggests that while infertility can be a completely natural phenomenon, it is also heavily affected by the lifestyle choices like what we eat and drink, sleeping habits, stress and work pressure, etc. Since, most of the time it is difficult changing our lifestyle habits, it is better to start visiting gynecologist in Noida as soon as one reaches adult age. Finding a gynecologist in Noida or gynecologist in Saket is not very difficult. One can even reach a good gynecologist in Vaishali as well. Dr.Sharma is one of the best infertility specialist in Noida.
Another major reason behind rise in infertility is couples postponing pregnancy to a later stage in life considering the career decisions. Also, it is trend nowadays of having a nuclear family that is small, and having babies at a later stage of life. And this has been considered a possibility because of the advancement in the reproductive technology lately. However, this doesn't covers the fact that getting pregnant at late 30s will not at be as easy as it would have been in 20s.
All things said, this is a problem that needs to be tackled. And it will be possible by visiting the best gynecologist in Noida regularly, that too starting as early as possible. And if one is going through infertility then without wasting any time you should visit infertility specialist in Noida that provides the best laproscopic gynae surgeon in Noida.
It is suggested that you visit an infertility specialist in Noida if you relate to any of the following circumstances.
Females who are above the age of 35 years and are unable to get pregnant after trying for 6 months

Females who are under the age of 35 years and are unable to get pregnant after trying for 12 months

Females who have gone through multiple miscarriages

Males with poor semen quality and/or low sperm quality
Our Treatment
Pre Pregnancy Assessment
Normal & High Risk Pregnancy
Painless Labour (Epidural Service)
Laparoscopy, Hysteroscopy
Cervical Cancer Vaccine
General Health Check
(Obesity, Anaemia, Diabetes,)
Polycystic Ovary Syndrome
Treatment of Urinary Incontinence
Myomectomy
Pap Smear
Colposcopy
Hysterectomy
One Stop Menorrhagia Clinic
Pelvic Ultrasound
Adolescent Gynecology
Genetic Counselling
Infertility